Chichen Itza
the seventh wonder of the modern world
taking you on great trips
Tell Us your trip and we'll handle the rest
We provide airport transfers on your arrival from Mérida or Cancún aiport. Let Us know date, time and flight number to pick you up.
We take you wherever you want. Tourist shuttle to the differents places of the Yucatán peninsula. Just sit back and relax while enjoying the tour. Friendly and experienced drivers will take care of your trip.
Discover and enjoy Mayan ruins, colonial towns, ancient "cenotes", amazing sandy beaches and more. Guided tours to fantastics places that you will never forget.
They are the people working to provide you the best experiences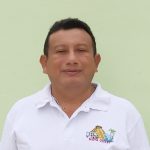 Your travel consultant in the destination, knowledgeable of tourist places. Experience and honesty in travel tips .
Tell him how you want to your trip and he will personalize it for you
Licensed tourist guide, passionate about the Mayan culture and the customs and traditions of the region. Each visit to cultural places is a unique experience.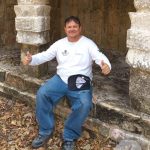 Expert and knowledgeable about the places to visit and the roads of the peninsula. Responsible that you enjoy your trips and visits to the fullest. Passionate about tourism and the history of places.
We are sightseeing tours and transportation company in Valladolid Yucatán in Mexico.
We are located in the city of Valladolid, in Yucatan, just 1:30 minutes from the Merida international airport and 2:30 minutes from Cancun. Located in a strategic point within the Yucatan peninsula to know the different places of tourist and cultural interest: Mayan Ruins, colonial cities, cenotes, haciendas, beautiful white sand beaches, Mayan villages and more … Our main goal is  organizing excursions and tourist transportation in this part of Yucatan.
We also have a branch office in Playa del Carmen 
Consider visiting Valladolid or any tourist destination in the area in your next vacations where with great pleasure we will assist you.
happy memories from our travelers
Our extensive expertise will make sure that yours is a SUCCESS STORY!
It was a awesome trip!!!
They made so fantastic that time just flew!!!
Definitely will have a return
I had an unexpectedly successful holiday. We wanted to rents 2 bikes only, and owner was very friendly, polite and plans  great trips. He gave us a map and pointed us out how to get to great cenotes. Bikes were in good conditions and we reached our destination as planned. He can speaks some english and takes care of his clients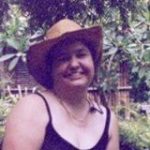 Very gorgeous!!!  really recommend
We are here to help you and reply all your questions
AGENCY LOCATION
Calle 33 entre calles 42 y 44 Col. CandelariaValladolid Yucatán México
CP 97780
HOURS: From 8:00 AM to 12:00 PM  and From 4:00 PM to 7:00 PM
BRANCH OFFICE
Av. Luis Donaldo Colosio  Mza 371 LT 19 entre 40 y 45 Playa del Carmen, Solidaridad Q. Roo cp 77728
after office hours please call 52 985 147 2313
CONTACT US
sales@mayaquesttours.com